ARCHETIPO
Temporary installation
In collaboration with Dubai based studio Designlab Experience

Private royal event
Abu Dhabi, United Arab Emirates
2017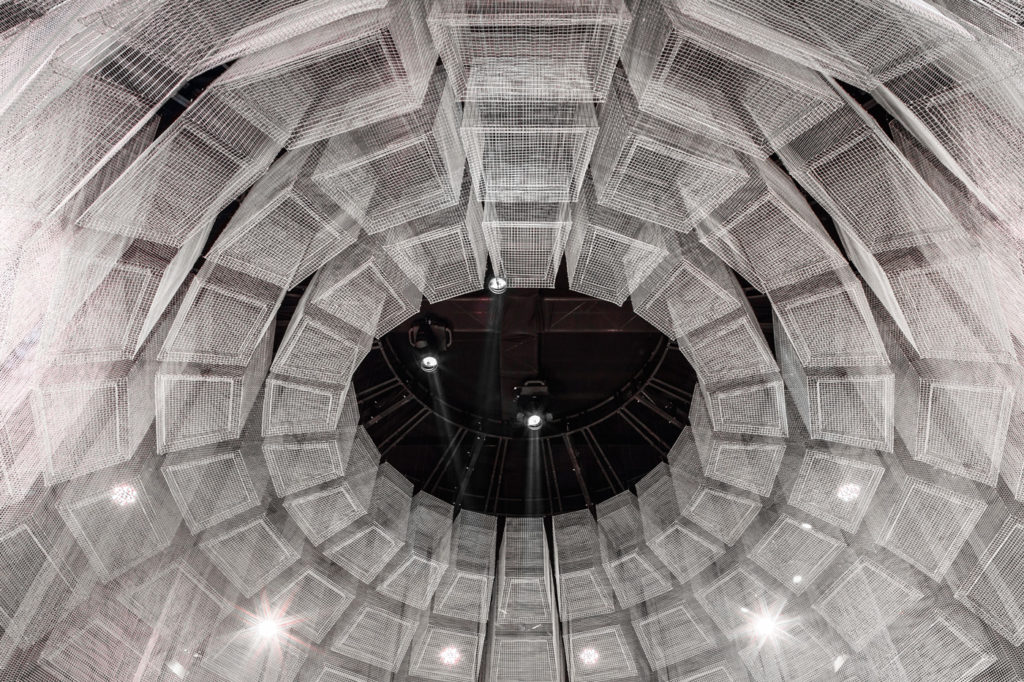 Archetipo is a garden where architecture and nature dance together in continuous connections and contrasts, whose peculiarities, in the Renaissance meaning, are filtered, absorbed and interpreted by the contemporary man.

Elements of absolute geometry such as spheres, cubes, and planes cut and break up classical harmonies. The overall effect results in a continuous evolution of architectural abstractions and evanescent distortions.

An absolute landscape that develops itself through an inverse process: nature grows and evolves on the imaginary space, trying to give shape and matter to human visions.

The transparent architecture determines the interpretation of natural orders, with small visual poems in which these two worlds prove to be parallel and intersected at the same time.

Nature is a synthesis of landscape, man becomes landscape through architecture. The fusion of classical and modernist language generates a third one which find its time in the contemporaneity.

Archetipo has been designed and built within a royal event in Abu Dhabi, in collaboration with Dubai-based studio Designlab Experience.
Archetipo è un giardino in cui architettura e natura danzano in continue relazioni e contrasti fondati, secondo l'accezione rinascimentale, sulla capacità dell'uomo contemporaneo di leggerne le peculiarità.

Elementi geometrici assoluti – sfere, cubi, piani – tagliano e scompongono le armonie classiche, generando un evolversi continuo di astrazioni architettoniche e distorsioni evanescenti.

Un paesaggio assoluto che si sviluppa secondo un processo inverso: è sullo spazio immaginario che la natura cresce e si evolve, tentando di dar forma e materia alle visioni umane.

Un disegno spaziale in cui l'architettura trasparente determina la lettura degli ordini naturali, puntellato da piccole poesie visive in cui i due mondi dimostrano di essere paralleli e intersecati al tempo stesso. La natura è sintesi del paesaggio, l'uomo diventa paesaggio attraverso l'architettura.

La fusione del linguaggio classico e di quello modernista ne genera un terzo che trova il suo tempo nel contemporaneo.

Archetipo è stato disegnato e realizzato all'interno di un evento per la famiglia reale di Abu Dhabi, in collaborazione con lo studio Designlab Experience di Dubai.