AURA
Temporary installation

Le Bon Marché Rive Gauche
Paris, France
2017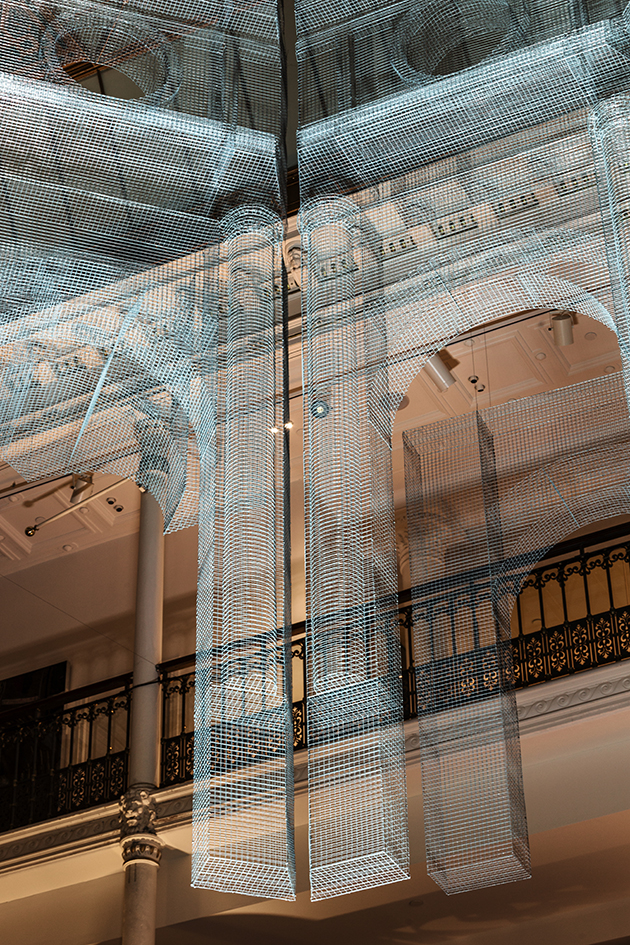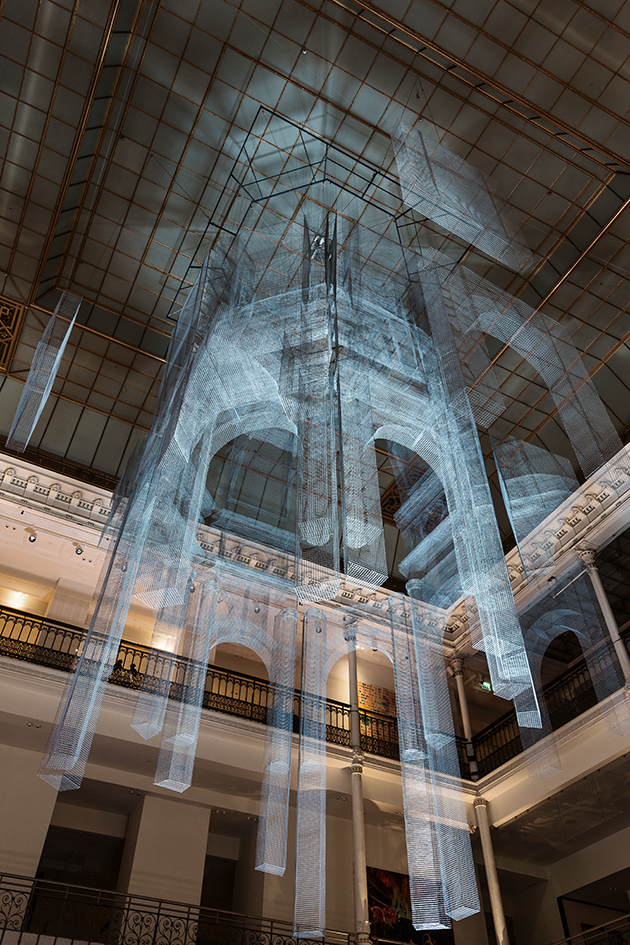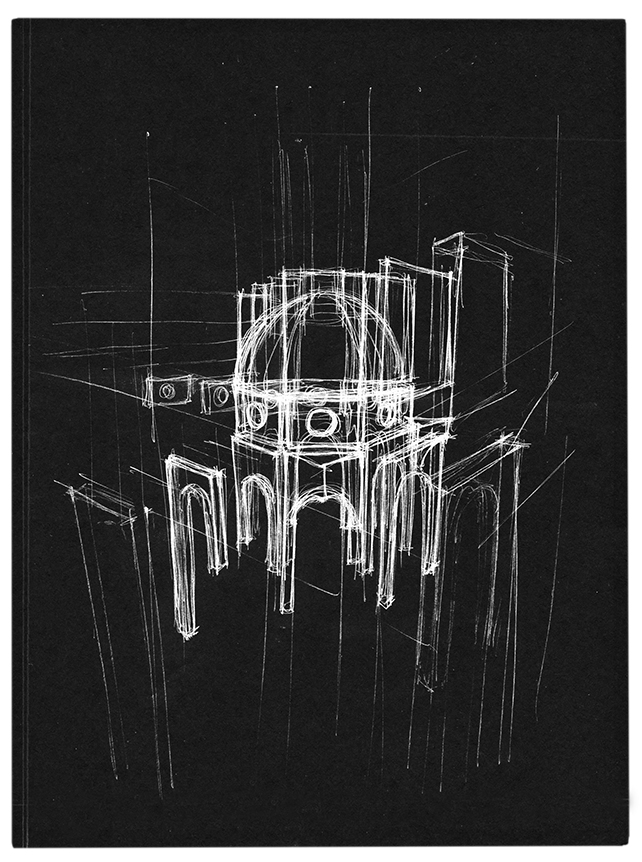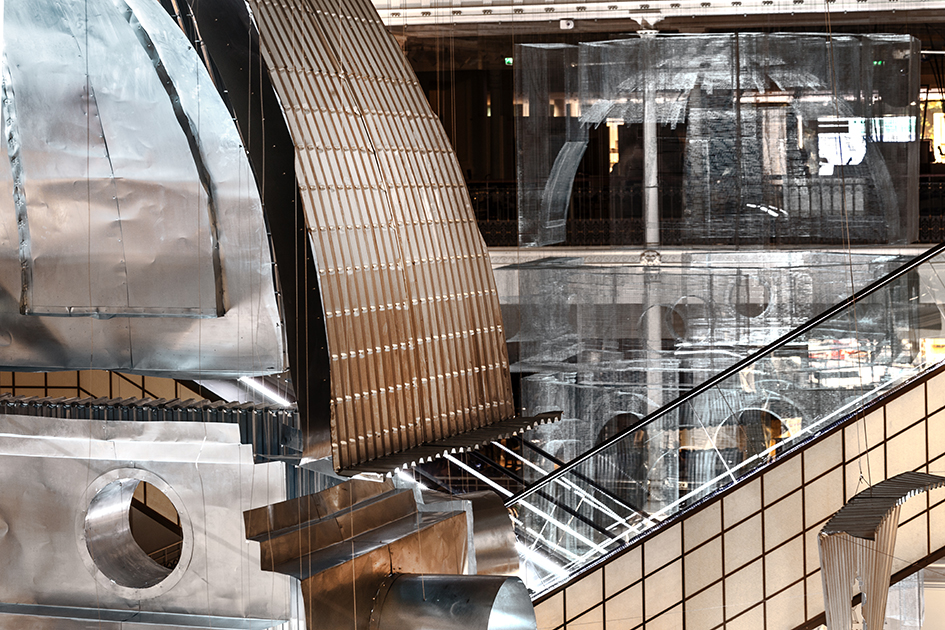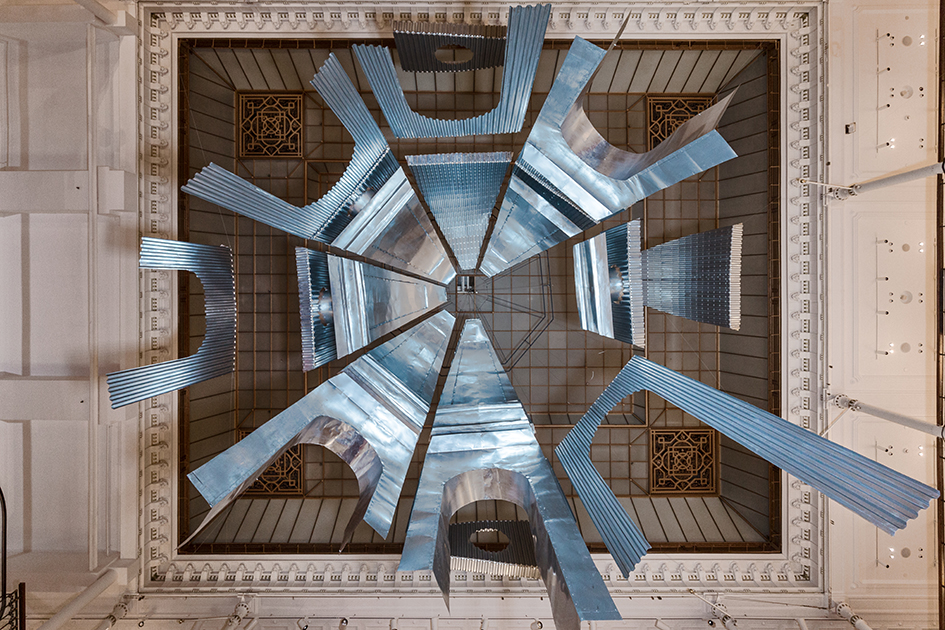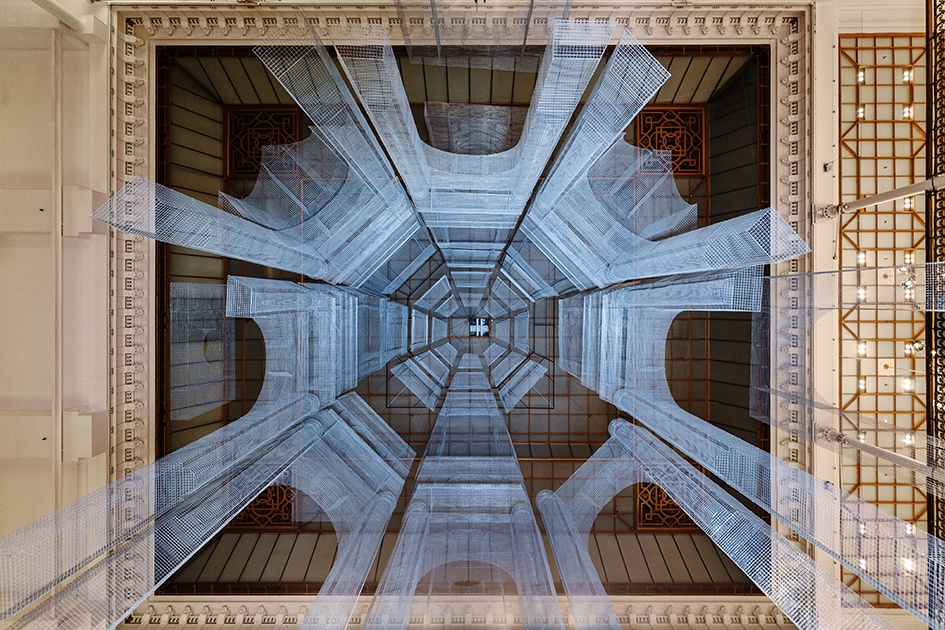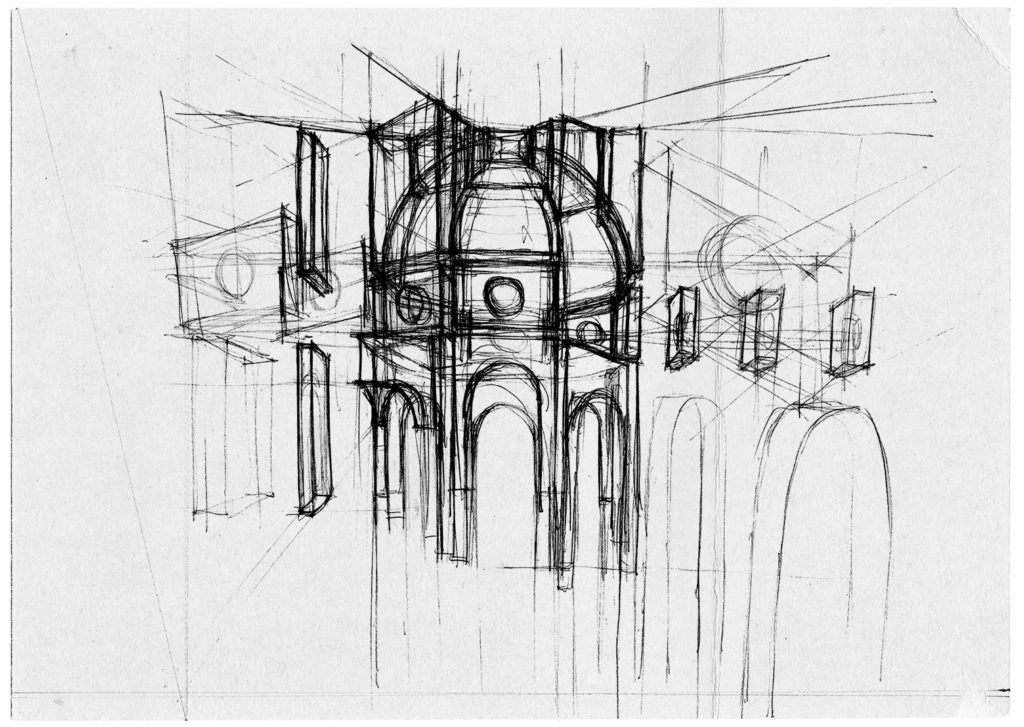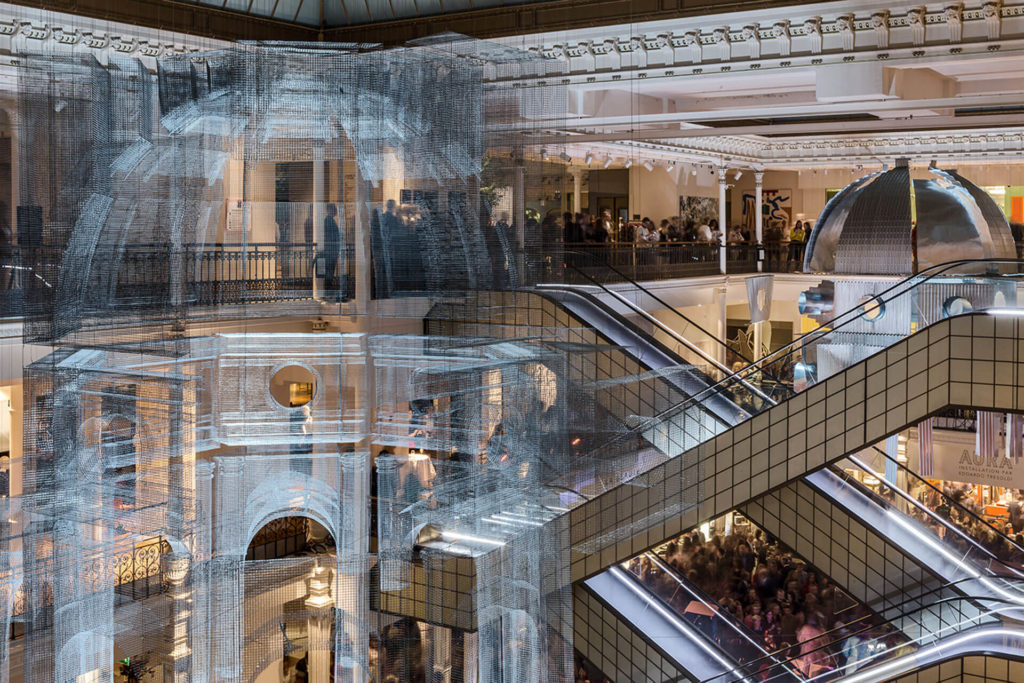 Aura is the site-specific installation within the prestigious Le Bon Marché Rive Gauche in Paris.
The work is a reflection on the passing of time and the transformation of matter, from classical forms to contemporay content, through the concept of architecture in ruins.

A suggestion outlined with the construction of two domes, one in wire mesh and one in corrugated sheet metal, a material that he uses here for the first time.
The two elegant art installations have an almost identical shape but different physical characteristics. They embody two different sides of architectural history.

Fragments of the past and an integral part of the Western imaginary, between form and anti-form, ruins are imbued with what Walter Benjamin has defined 'Aura', "the unique appearance of a distance", the magical and supernatural force arising from their uniqueness.
Aura è un intervento site-specific negli spazi del prestigioso Le Bon Marché Rive Gauche a Parigi.
L'opera è una riflessione sul passaggio del tempo e la trasformazione della materia, dalle forme classiche ai contenuti contemporanei, attraverso il concetto di architettura in rovina.

Una suggestione declinata nella realizzazione di due cupole, una in rete metallica e l'altra in lamiera ondulata, materiale utilizzato per la prima volta in questa occasione.
Le due eleganti installazioni, dalla forma quasi identica ma di diversi materiali e fisicità, incarnano due ambiti diversi della storia dell'architettura.

Frammenti del passato e parte integrante dell'immaginario occidentale, in bilico tra forma e antiforma, le rovine sono intrise di ciò che Walter Benjamin ha definito 'Aura', "l'apparizione irripetibile di una lontananza", la forza magica e soprannaturale che sprigiona dalla loro unicità.