BASILICA DI SIPONTO
Permanent installation
Commissioned by Ministry of Cultural Heritage and Activities and Tourism

Archaeological Park of Siponto
Manfredonia (FG), Italy
2016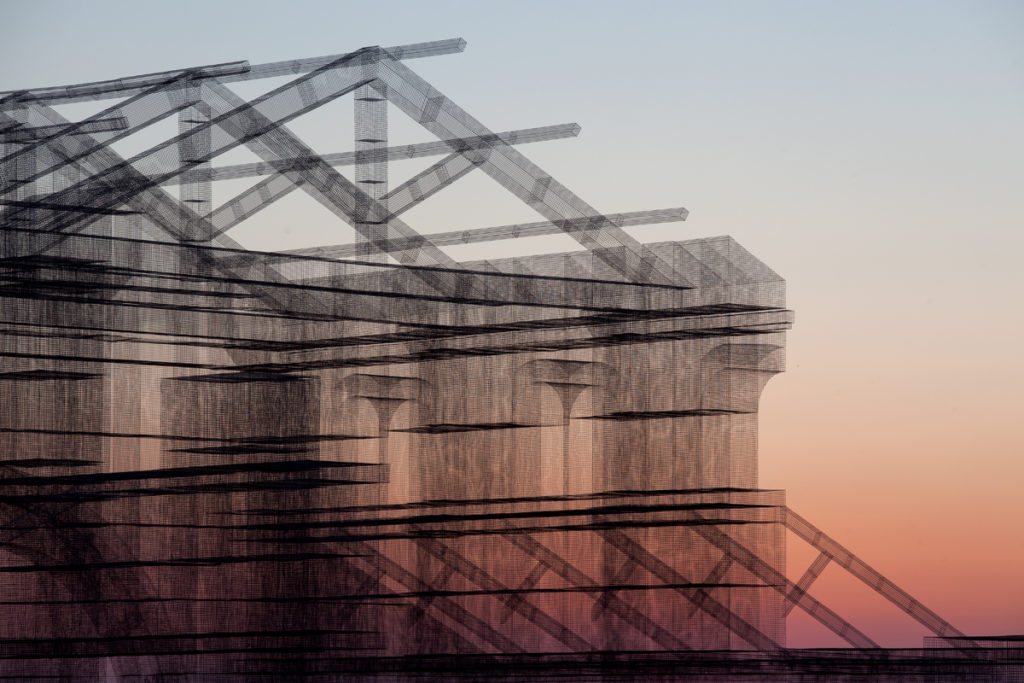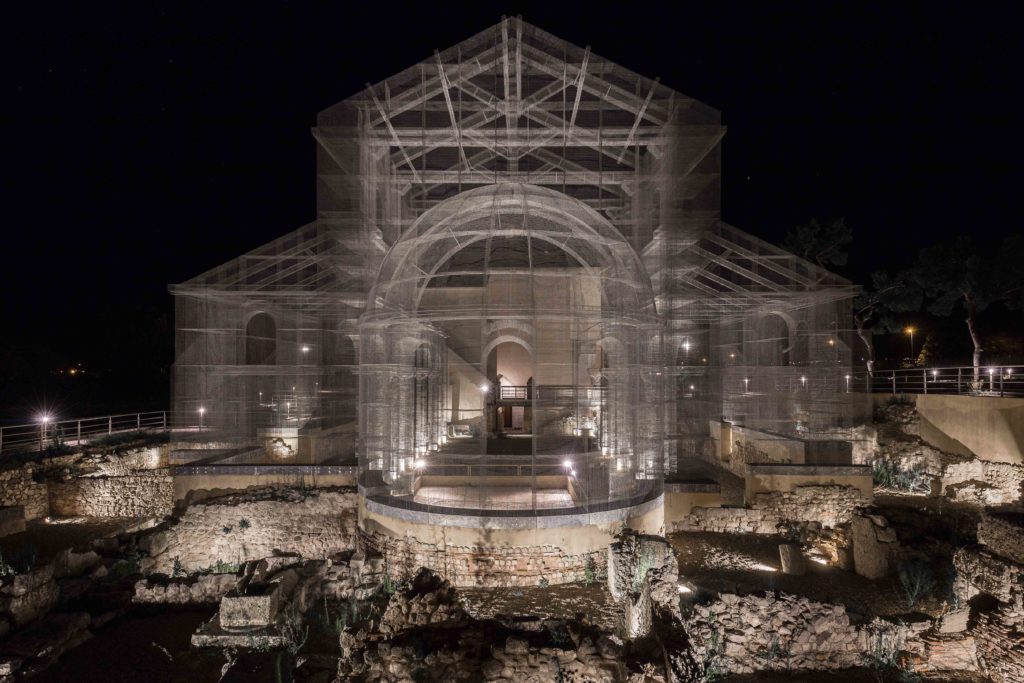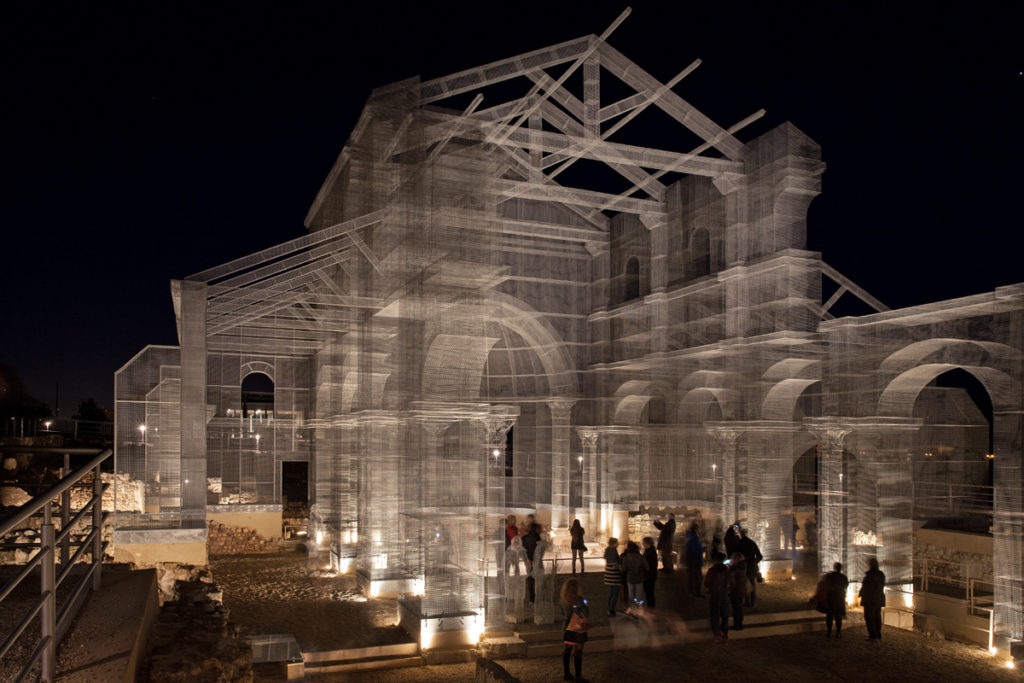 The intervention realized in the Archaeological Park of Siponto reinterprets the volumes of the ancient Early Christian basilica located close to the existing Romanesque church, which was erected 600 years later. Promoted by the MIBACT Regional Secretariat and the Archaeological Superintendency of Apulia, the project is linked to a conservative intervention.

The majestic wire mesh transparent sculpture presents itself as a contemporary artefact perfectly integrated with the surroundings, and establishes a new dialogue between ancient and contemporary, opening up new scenarios for preservation and enhancement of the historical and archaeological heritage. Detached by strong visual and volumetric decompositions and cherished by the atmospheric factors, the installation outlines as a bridge towards the memory of the place and allows the public to relate with time and history.

The visual power is based on the essential necessity to coincide art, landscape, history and surrounding environment, and configures itself as an artistic development of the classical concept of restoration, an innovative reinterpretation of archaeology realized with the support of contemporary art.
L'intervento realizzato nel Parco Archeologico di Siponto ripropone le sembianze dell'antica basilica paleocristiana costruita a ridosso della chiesa romanica esistente, costruita 600 anni dopo. Promosso dal Segretariato Regionale MIBACT e dalla Soprintendenza Archeologia della Puglia, il progetto è nato da un'esigenza di carattere conservativo.

La maestosa scultura trasparente realizzata in rete metallica si configura come manufatto contemporaneo perfettamente integrato nel contesto e instaura un dialogo inedito tra antico e contemporaneo, aprendo nuovi scenari per la conservazione e valorizzazione del patrimonio storico e archeologico. Scandita da nette e complesse scomposizioni visive e volumetriche e accarezzata dagli agenti atmosferici, l'installazione si delinea come un ponte nella memoria del luogo e permette al pubblico di relazionarsi con il tempo e con la storia.

La potenza visiva si basa sull'imprescindibile necessità di far coincidere arte, paesaggio, storia e ambiente circostante conformandosi quindi come uno sviluppo artistico della concezione classica di restauro, un'innovativa rilettura dell'archeologia realizzata con il supporto dell'arte contemporanea.